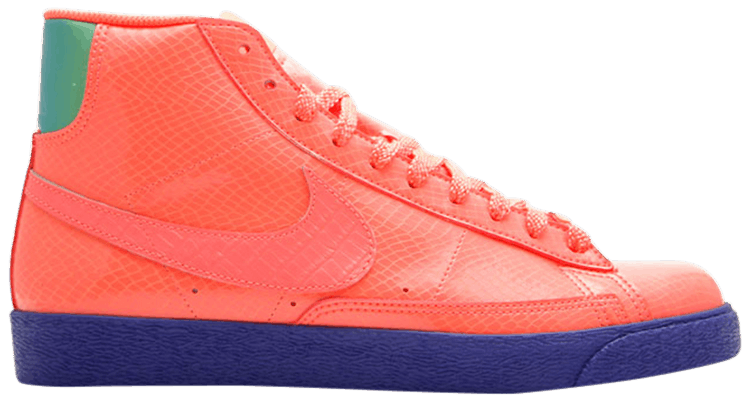 Blazer Mid Supreme 'Cassette Playa'
,

,
All Sizes
Currently Unavailable
Based on the brand's original 1972 basketball sneaker, Nike released the Blazer Mid Supreme 'Cassette Playa' in December 2008. This collaboration with English fashion designer, Carri Mundane, was showcased in her "Future Primitive" runway show, which was influenced by shamanism. The shoe's orange leather upper features snakeskin-inspired embossing with crocodile printed Swooshes. A blue-green gradient design on the heel has a subtle triangle shape that gives way to a purple rubber sole.
Colorway
bright mango/bright mango-concord